Groundbreaking Ceremony of Solar Battery Project of CHINT Solar (Thailand) Was Successfully Held
Source: Time:2021-09-29 17:49:51 Author: Browse:1905 times
On June 15, 2021, Groundbreaking Ceremony of Solar Battery Project of CHINT Solar (Thailand) Co., Ltd. was grandly held in Bor Thong Industry Park, Thailand. LI Longting, Plant Director of CHINT Solar (Thailand) Co., Ltd., LUO Tieying, President of Bor Thong Industry Park, GONG Meng, General Manager of the Thirteenth Engineering Bureau (Thailand) Co., Ltd. under China City Construction Group Co., Ltd., and other guests and employees attended.
CHINT vigorously echoes with "The Belt and Road" Initiative proposed by China, implements Strategy of "Going Global", extensively "pioneers the frontiers" at abroad, and initiates this Solar Battery Project in Bor Thong Industry Park, in an effort to bring advanced technologies and products to this region. Under the principle of localized operation, with high respect and perfect blend with local culture and customs, the groundbreaking ceremony was held in line with the conventional Thai practices, followed by earth-fill ceremony. In this way, good hopes and expectations were sincerely expressed in order to herald the smooth and steady progress in construction work.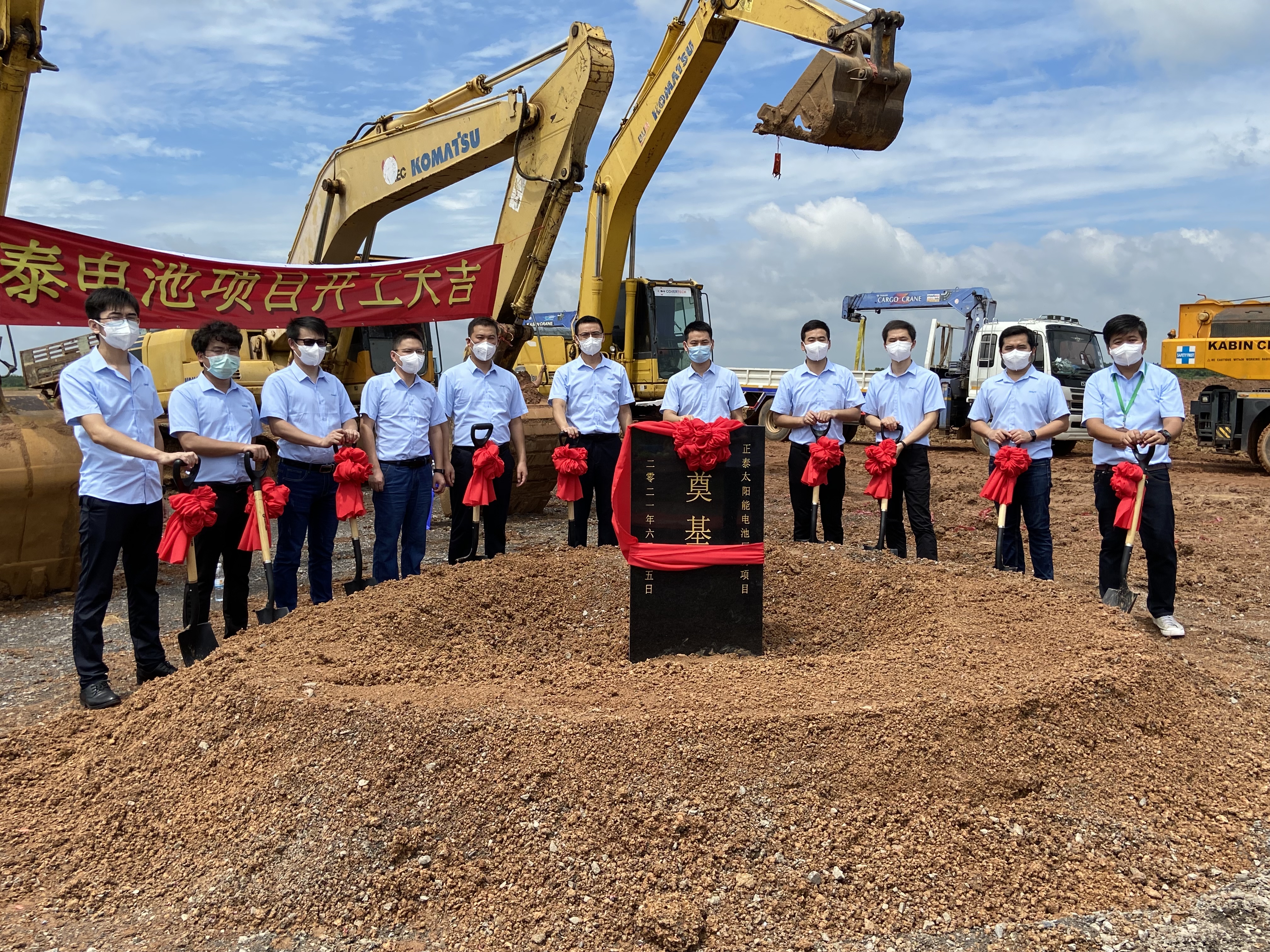 As a subsidiary of Astronergy/CHINT Solar, CHINT Solar (Thailand) Co., Ltd. is specialized in research, development and production of high-efficiency crystalline silicon solar cells. As a system energy solution provider engaged in clean energy development, construction, operation and management, Astronergy/CHINT Solar is committed to manufacturing and sales of photovoltaic modules, investment and construction in the comprehensive energy segments, such as photovoltaic power station, energy storage, distribution network & electricity sales, micro-grid and multi-energy complementation. Up to now, the cumulative global installed photovoltaic capacity has totaled 8GW. Production bases have sprung up like mushrooms in Hangzhou, Jiaxing, Yancheng, Thailand and other places. Relying on the unremitting efforts of CHINT in the power energy sector over the past 37 years and taking full advantage of the entire electrical industry chain, Astronergy/CHINT Solar has emerged as a comprehensive energy solution provider with leading edge in both system integration and technology integration in the industry.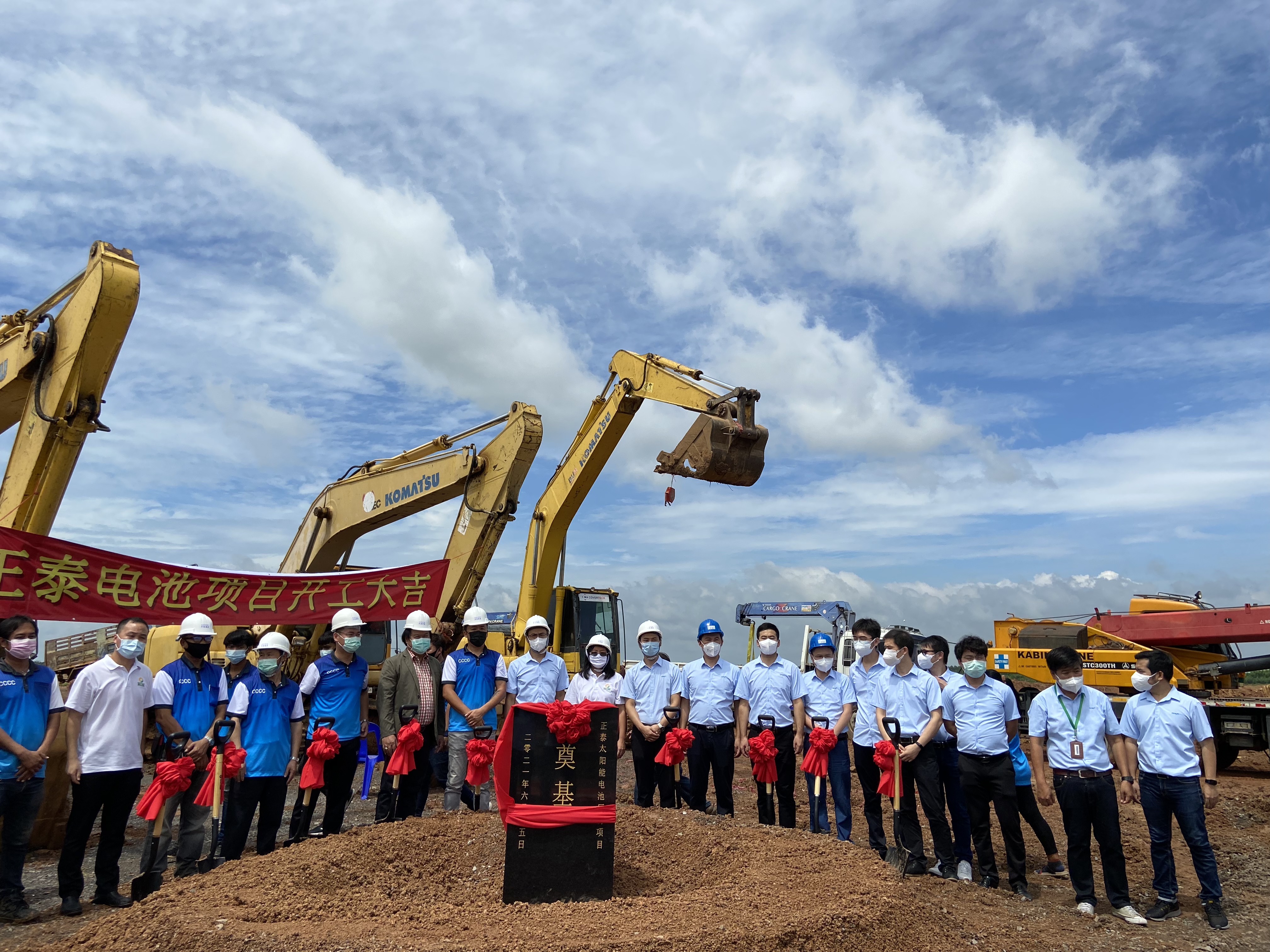 Bor Thong Industry Park
located in Prachinburi, Thailand, Bor Thong Industry Park covers an area of more than 4,200 mu. Built by the well-known overseas Chinese leaders LUO Zongzheng and LUO Tieying, Bor Thong Industry Park aims to serve as an industrial cluster powerhouse for Chinese people and overseas Chinese in Thailand. It is a dynamic and attractive park with many advantages, including accessible transportation conditions, unique geographic location, quick access to the capital city Bangkok, ports and airports; preferential policies, both "one-stop" direct services from Industrial Estate Authority of Thailand (IEAT) and preferential policies introduced by Board of Investment (BOI); low investment costs, 10% discount on electricity prices, low land prices, flat terrain, solid foundation, high altitude, no need of earth fill, no inundation, and great potential of value appreciation; Superior industrial environment, picturesque natural environment, well-established living environment facilities, and livable and business-friendly style. Senior managers of Bor Thong Industry Park are those well-known overseas Chinese leaders committed to friendship exchanges between China and Thailand, and grasp multiple channels and resources, including market opportunities, supply chain matchmarking, talents recruitment and cultivation, among others. They spare no effort to provide a worry-free operation environment and a platform for local Chinese and Thai enterprises to make business contacts and forge partnerships.