During October 6-8, 2021, Intersolar Europe 2021 was held at Fairground Messe München in Munich, Germany.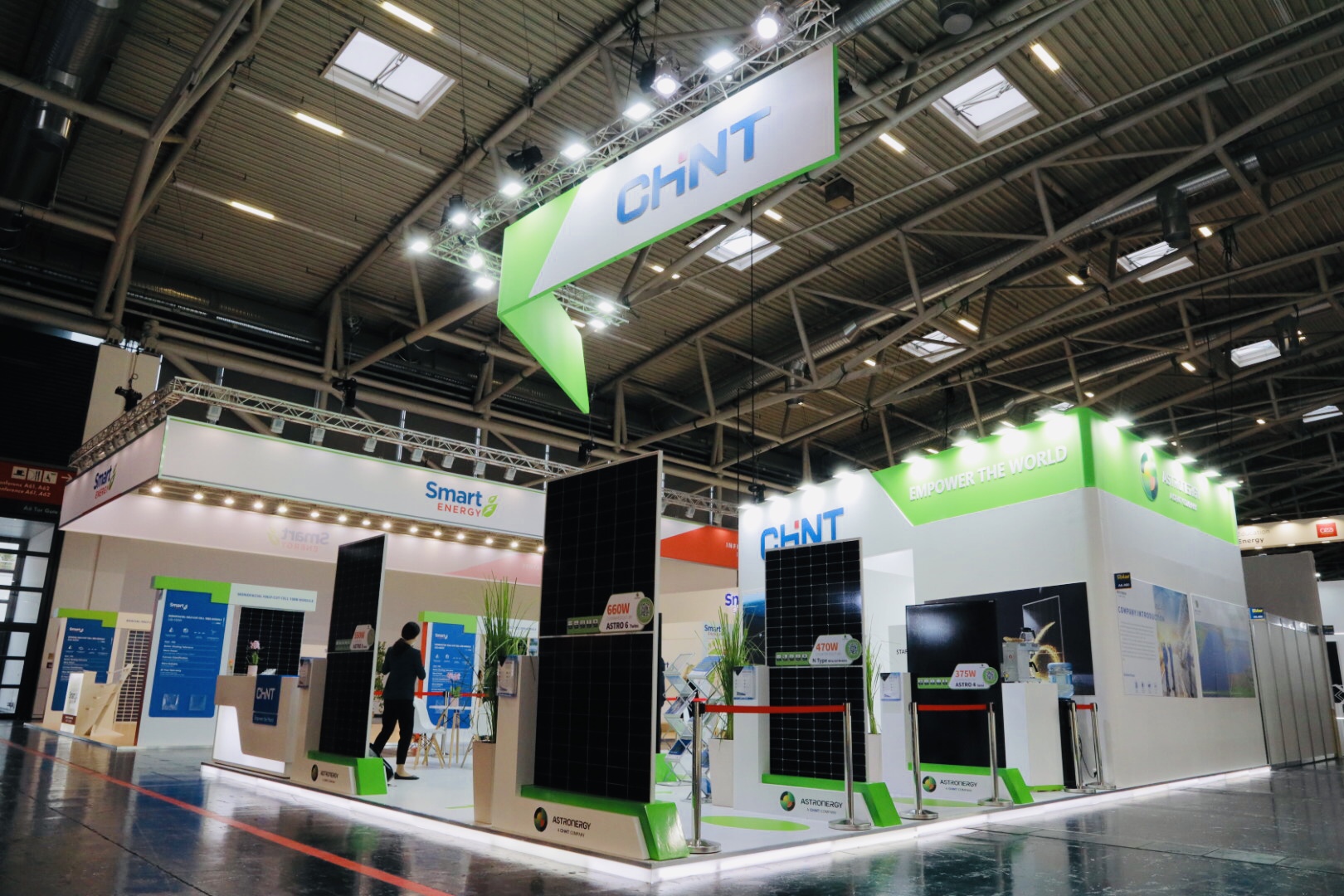 As a professional solar energy exhibition and trade fair with the largest scale and the most far-reaching influence in Europe, Intersolar Europe, which gives full play to its tremendous industry influence, always brings together the well-known players in the international market. More than 800 exhibitors and more than 2,000 professional visitors converged at Intersolar Europe 2021, making it a top-notch showcasing and communication platform for Astronergy/ CHINT Solar to echo with overseas market. As knock-out products of Astronergy/ CHINT Solar, ASTRO 6 Series, ASTRO 5s Series, N Type and other series made debut.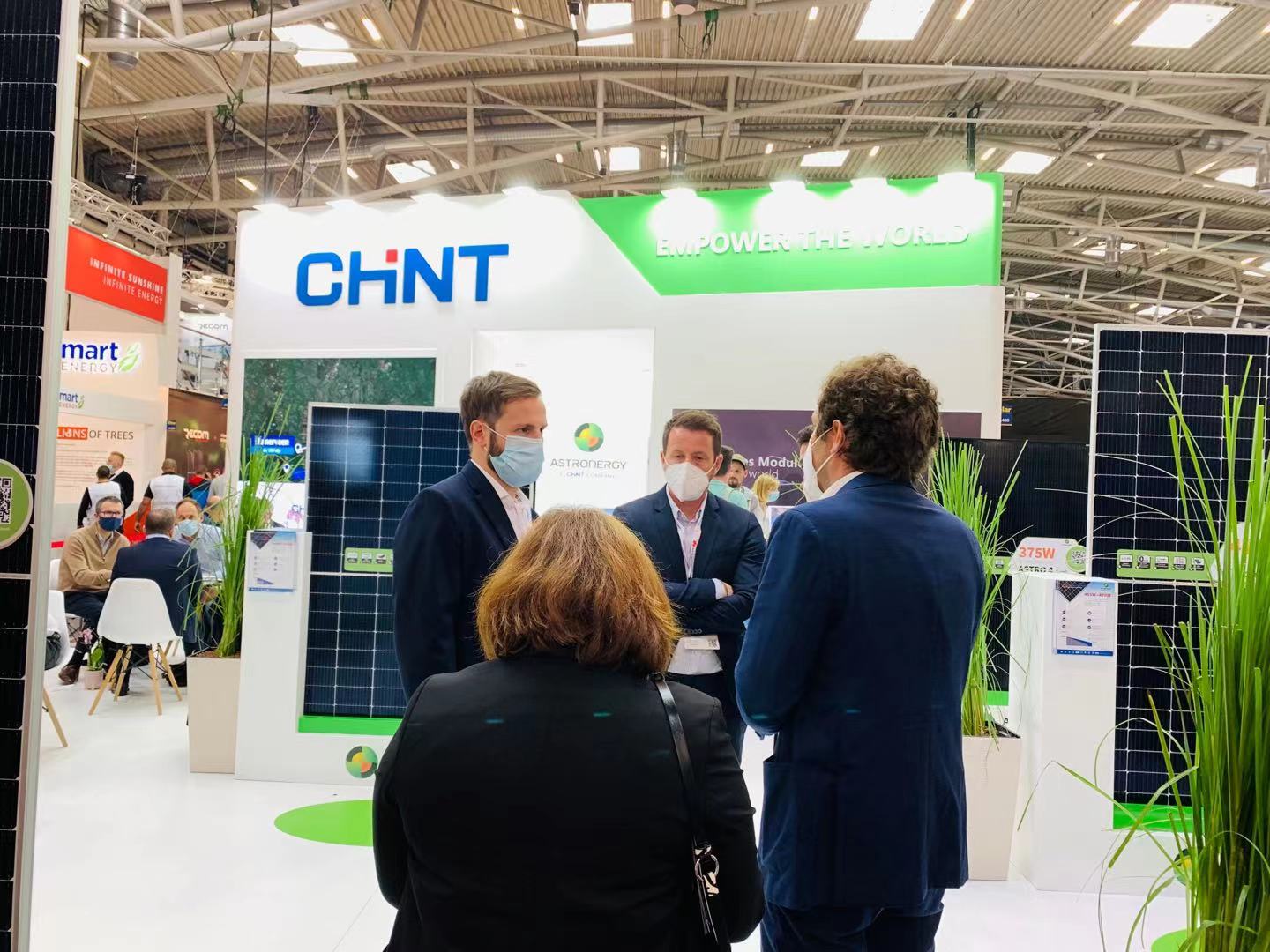 As the EU clinches the final deal on tougher climate goal by 2030, the European countries will jointly work hard to reduce greenhouse gas emissions and slow climate change in the next decade. In order to achieve this new goal, the EU needs to substantially expand the renewable energy power generation capacity, and make greater efforts for the promotion and application of wind energy, solar energy and electricity storage.
Intersolar Europe 2021 unfolded a panorama for emerging trends of the European PV market in recent years. The booming household PV market, integrated solar-storage solutions, aquatic PV and other "PV+" modes have heralded the important local market trends. Among them, ASTRO 6 Series and N Type, which were on exhibit in Booth of Astronergy/CHINT Solar, remarkably made debut as competitive products of Astronergy/CHINT Solar as "the world-class supplier in the first echelon", thereby attracting widespread attentions on the spot.These products have been "Synonyms" for high-performance best choices. .
Best Choice for Aboveground Power Stations—ASTRO 6 Series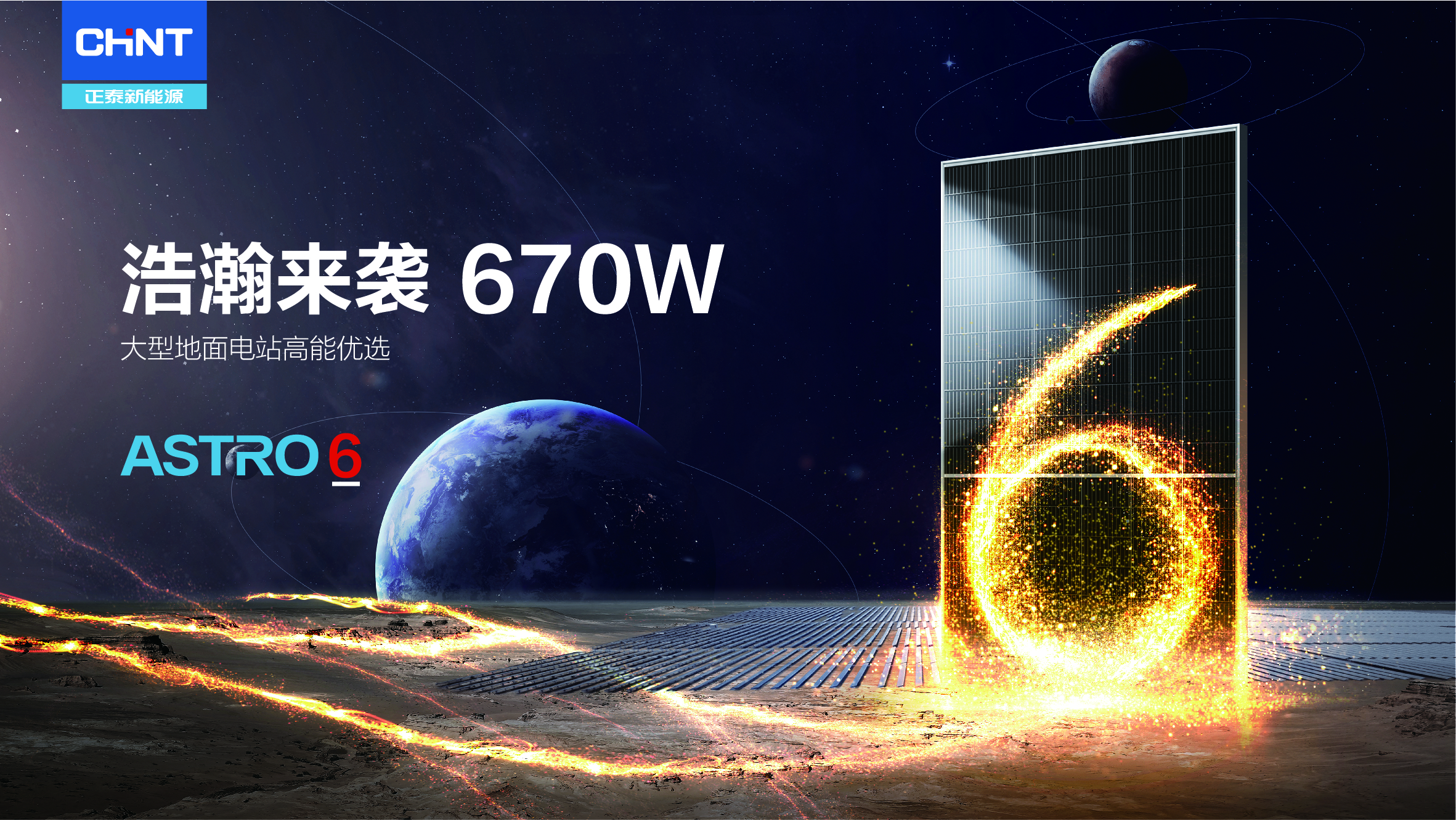 As the latest module products unveiled by Astronergy/CHINT Solar in June 2021, ASTRO 6 Series crystalizes the latest achievements of product research and development by Astronergy/CHINT Solar, carries forward the long-lasting and efficient quality of Astronergy/CHINT Solar ASTRO Series Modules, and boasts the well-established core advantages, namely, high efficiency, high power, high reliability, low voltage, and low BOS cost & low LCOE. The maximum power and the module efficiency can reach 670W and 21.57%, respectively. ASTRO 6 Series is the high-performance best choice for large-sized aboveground power stations.
Optimal Configuration of Household PV Market—ASTRO 5s Series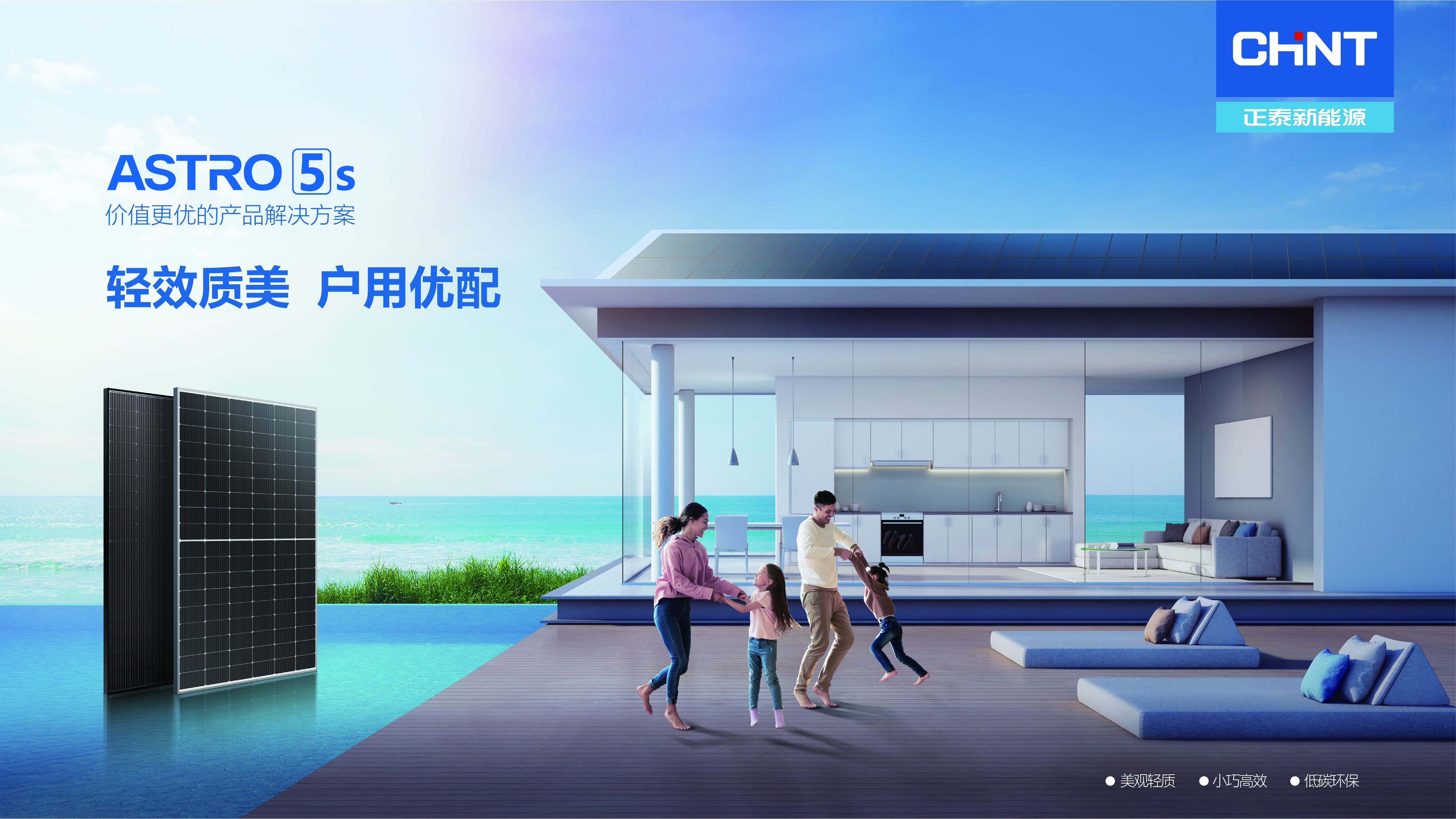 ASTRO 5s Series, which was also a star product on exhibit, are eye-catching and lightweight in echo with actual needs of overseas customers. ASTRO 5s Series is especially tailored for the overseas household market and gains popularity among the European customers. ASTRO 5s Series matches the needs of overseas household system installation and application scenarios in a scientific manner, optimizes model and performance, and integrates "lightness, efficiency, quality and aesthetics" in one. The all-black modules are simple and pleasing to the eye, and the overall weight is only 21.5kg. Module power can reach 415W, while work efficiency is as high as 21.5%. Household product solutions with optimal value are now available for users.
New Arrival—N Type
Astronergy/CHINT Solar N Type Module fosters its independent advantages thanks to a variety of core technologies. Non-destructive cutting escorts the product reliability and makes "Big Design" possible. Small pitch and high density can help improve module efficiency and ensure product yield. At present, Astronergy/CHINT Solar N Type TOPCon Cell has witnessed the highest efficiency up to 24%+, which joins the first rank of the industry-wide N Type solar cells in terms of efficiency level. In-depth research and vigorous development of GW-level mass-produced high-efficiency PV cell and high-power modules are also under way in Astronergy/CHINT Solar.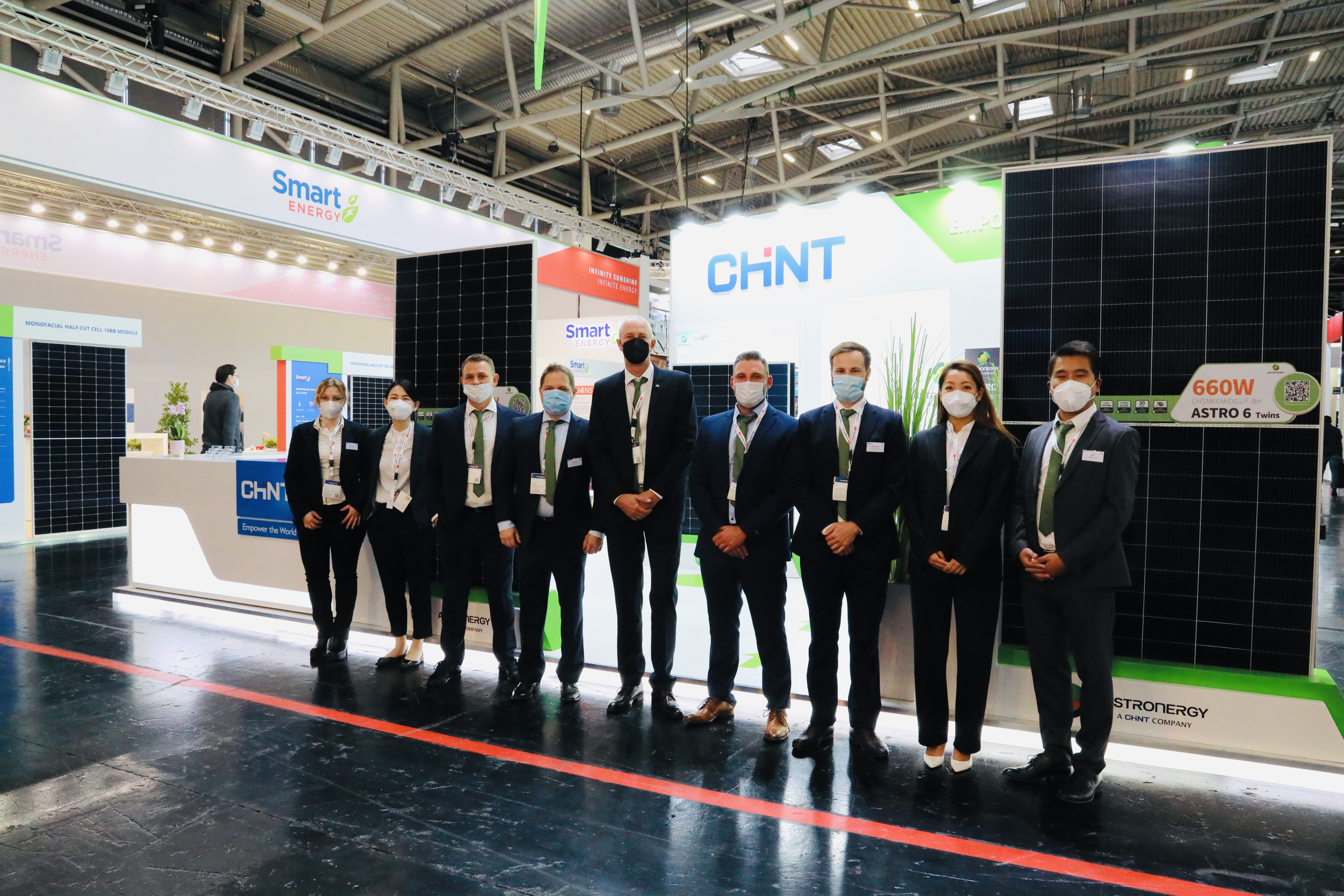 From 2009 onwards, Astronergy/CHINT Solar has launched a magnificent campaign for overseas PV power station development and construction, and has spared no effort in the ongoing construction of the "Belt and Road". Currently, Astronergy/CHINT Solar has invested and built more than 100 large-sized PV power stations abroad, with steady footprints in many countries across Europe, Asia, America and Oceania. ASTRO Series sets the benchmark for the global mainstream market certification system in the United Kingdom, Australia, ROK, Israel, Brazil, the United States, Colombia, Italy and other countries, and its reliability is highly recognized by many international third-party certifiers. Products command a ready market around the globe and are sought after by the global market.